Menu
---
Articles
Author Profiles
Lessons
FAQ's
Books
Newsletter
Tutorials
Talk Java!
Using Java
Applets
JavaBeans
Servlets
Resources
Discuss Java
---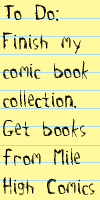 Looking for Java resources? Check out the Java Coffee Break directory!
Selection of JavaBeans
The newest bean (HyperlinkedLabel) represent a hyperlink, and is just great for all of those applets that want hyperlinks.
| | |
| --- | --- |
| HyperlinkedLabel | GUI component that acts as a hyperlink (complete with link color, and hand cursor) |
| ProgressBar Bean | GUI component that displays a percentage progress bar |
| FingerBean | Simple finger protocol capability, encapsulated as a non-visual Java Bean. |
| SMTPMailBean | Simple Transfer Mail Protocol (SMTP) protocol capability, encapsulated as a non-visual Java Bean. |